Scan 15: Zebra (Motorola/Symbol) MC67/70/75 & TC70/72/75/77
MSRP: $56.00
Compatible with these brands: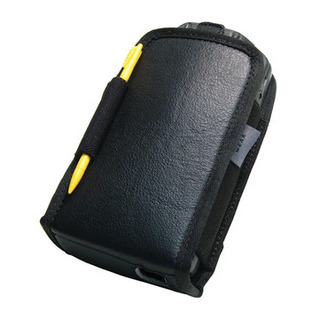 Clip Options
Case Options
Accessories
Different accessory options provide a variety of alternatives for device management including; single belt loop, holster attachment and clips that do not require belts. Custom attachments can be produced for virtually any environment.
This pouch style case functions well in a variety of environments including Policing and Security, Warehousing, Manufacturing and Retail. This case is designed using System Wear's unique, custom made high-density foam material.
Fits
Benefits
Included vertical clip easily attaches to belts up to 3 ¼" (Duraflex model)
Optional Heavy Duty swivel clip (SWC1) allows the case to move freely while being worn.
Comfort and ease of use ensures that the handheld mobile computer is kept on the employee, thereby preventing loss and damage to the device.
Can accommodate both the MC70/75 with the antenna or without.
Can be customized to specific environments, as can all other handheld mobile computer case designs.